Dave Matheny has been an artist all his life, and getting paid for his illustrations since the mid-Sixties.
He was with the International Student Conference in Leiden, Holland, then came to work for the Star and Tribune in Minneapolis in 1967. He retired in 2001 and went work for the Experimental Aircraft Association in 2002, where he has been ever since.
As he puts it, "This is the job I have wanted all my life. I think up the idea, I write the article, I illustrate the article, I even get to write the headline. Then I emai all this in." writing the headline is crucial, he says, because "I learned at the paper that a 'bad hed' as it's called, can kill a story,'' just by getting it wrong. In this case, it's especially important, because he is dealing with a two-page spread, so when the reader turns to the spread, he or she will see the whole thing – image, headline, story. The headline serves as a giant cutline, instantly telling readers what this is all about. "So that's my life now, and I wouldn't have it any other way."
Pat Swanson is a self taught watercolor artist who began her artistic journey in 2009 with local artist Al Knudsen. She teaches art classes and donates her time and talents to worthy causes. Pat is a member of the Minnesota Watercolor Society, Z Artists, the Lake City Photography Club and the Keeping Our Brushes Wet watercolor group. She also serves in an advisory role to the LCAA Board of Directors.
By Pat Swanson
Pat states that her art is continually evolving, as art classes help her to add more tools to her painting tool box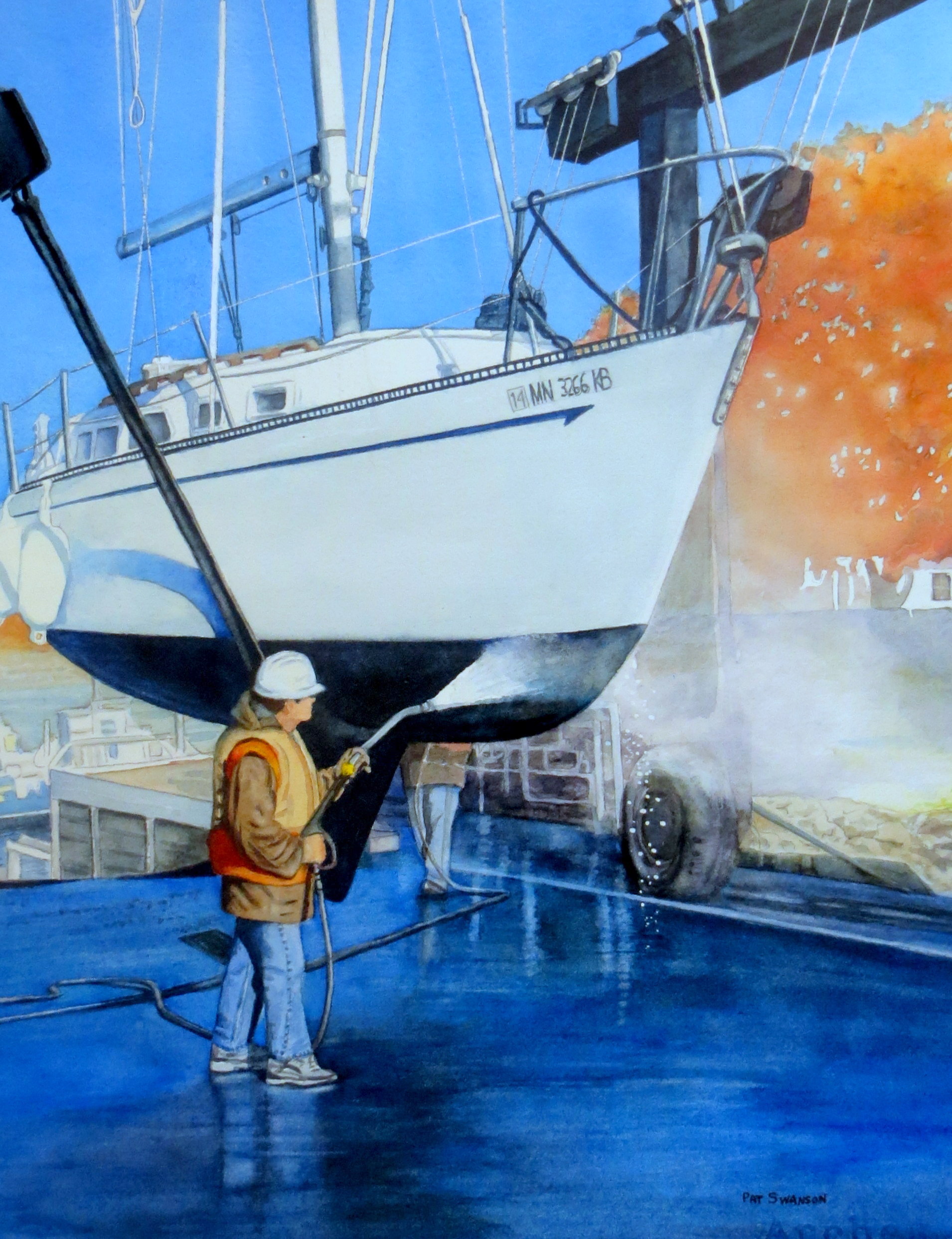 By Pat Swanson
We are thrilled with Pat's work and to have her teaching great classes at Lake City Area Arts.